22.05.2015
OUR ASSOCIATION WON AGAIN THE "VOLUNTEER OF THE YEAR" REWARD
THIS YEAR ADRIENNE BÍRÓ, ONE OF OUR VOLUNTEERS, HAD THE HONOR TO RECEIVE THIS AWARD. CONGRATULATIONS TO HER!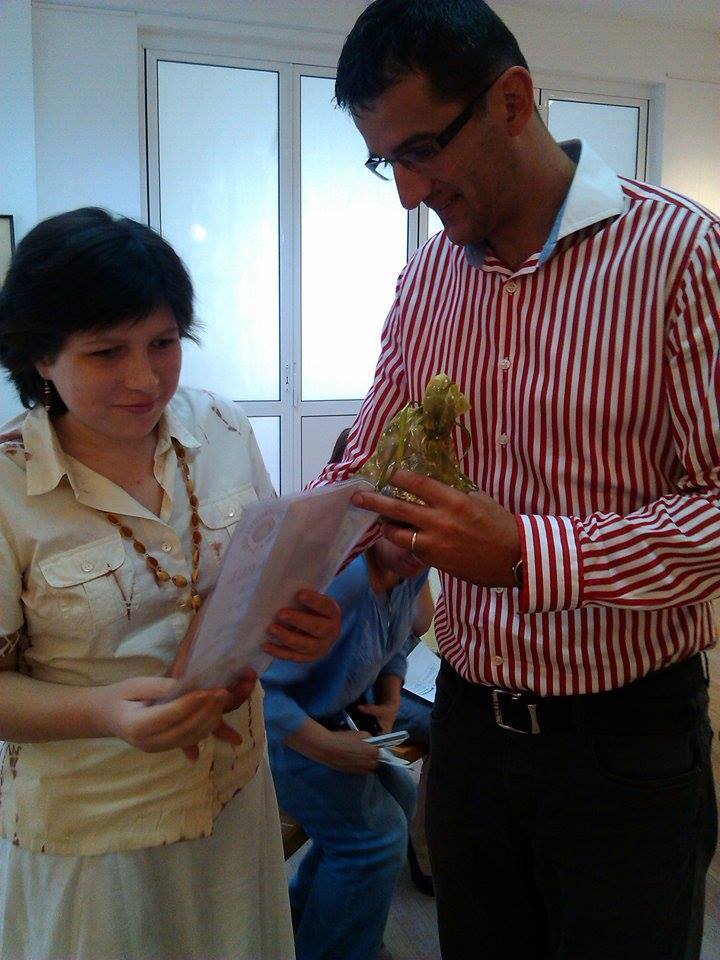 Adrienne Bíró, the winner of this year's Volunteer of the Year title, has been a volunteer at HIFA-Romania Association for more than seven years now. Adrienne is blind. But despite the fact that she can't see at all, she lives her life to the fullest. Under its own power, strong will and persistence she has learned the secrets of Braille literacy and uses her knowledge in our Association's programs.
For years now, she involves herself in the following programs – "Learning in different ways, Interactive islands and How to Live with Disabilities?", programs initiated by our Association. Our main target groups are the students, university students, future parents and teachers. Our intention is that when they become adults and decision-makers or teachers to give the right education to their kids, students and to the society.
Adrienne not only teaches Braille reading and writing but she is a great example as a volunteer and shows that people with disabilities are equal to any other human being and they are valuable members of the society. She helps the members of our association to be notified, to expand our database and she helps with telephone communication as well. In addition, she is the caregiver of her ill mother, whom she herself could count on under her own illness.
Adrienne is an example to follow for all of us. She testifies that God does not make mistakes – we all have a purpose in life.
The winners of previous years are:
ATTILA KELEMEN- Volunteer of the Year 2013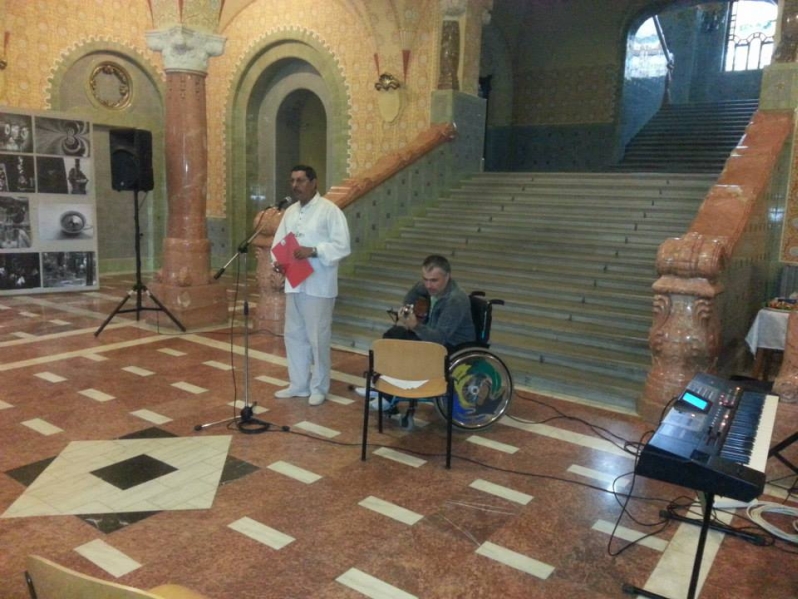 JUDIT-GYÖNGYI SIMON – Balázs Orbán price for her volunteer work in 2011